You and your family can enjoy great benefits...
Join GHM Benefits program that includes 
affordable Health & Wealth Benefits.
Value-Add Benefits
Help is just a phone call away
Your coverage includes 24/7 access to value-add benefits and programs provided by Health Advocate at no additional cost to you. These services can help you and your eligible family members with a wide range of health care and insurance-related issues.

EAP+Work/Life™
This confidential program offers unlimited, toll-free access to licensed professional counselors and work/life specialists for short-term assistance with a wide ranges of family-and work-related issues. Educational materials, webinars and other resources are available through a dedicated website. Specialists can help you address:
  Stress, depression and anxiety
  Substance abuse
  Financial and legal problems
  Divorce, grief and loss
  Child and elder care concerns

Health Advocacy *
You have unlimited access to a Personal Health Advocate, typically a registered nurse supported by medical directors and benefits and claims specialists, who can help:
  Find qualified doctors, hospitals and other providers
  Explain conditions and treatments
  Resolve billing and claims issues
  Arrange for second opinions and the transfer of medical records
  Clarify health insurance benefits and answer coverage questions

NurseLine™
You can reach a registered nurse
24 hours a day, 7 days a week for trusted advice when you need it most. Our experienced nurses are available to:
  Answer questions about symptoms or medications
  Offer self-care information for non-urgent health issues
  Explain health conditions and treatments
Direct you to other appropriate care for immediate attention, if needed

Medical Bill Saver™
Expert negotiators will work with providers to reduce the cost of medical and dental bills that are not covered by your insurance—saving you time and money. Our skilled negotiators can:
  Help reduce your out-of-pocket costs on non-covered bills
  Handle negotiations and obtain provider sign off
Give you an itemized summary of the outcome and payment terms

Wellness Coaching *
Our Wellness Coaching program provides a personalized, action-oriented approach to help you and your eligible family members reach and maintain your best possible health. Features include:
  Unlimited, confidential support from a personal Wellness Coach by telephone, email or secure web messaging
  A comprehensive website featuring a personalized health profile to identify health risks, wellness tools and trackers, and self-guided programs on weight loss, nutrition and exercise.

Accidents can happen to anyone, at any time.
Can you afford the financial hit if one were to happen to you or someone in your family? Select Benefits accident coverage can help with some of the costs after an accident, allowing you and your family to get the care you need and back to your daily routine.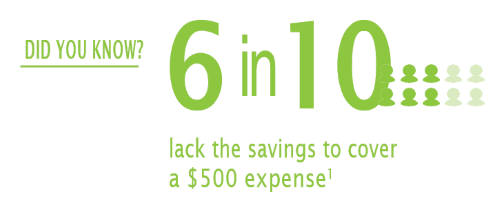 Modern medicine has greatly improved the odds of beating a critical illness. But the cost of that fight—while keeping up with everyday expenses—can put a strain on your finances. While most major medical plans help with care and treatment expenses, there are plenty of other costs that can add financial pressure to an already stressful situation. Select Benefits critical illness insurance can help.